Corporate Functions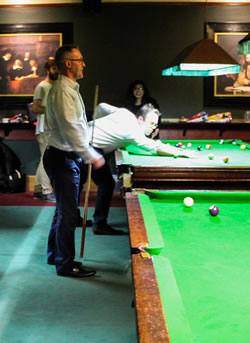 "The Ballroom" has ample capacity for large functions – catering for groups over 150 people if required.
Special private room – exclusive for your party
Your organisation can have the sole use of our Victory Room with 5 Pool tables, 2 dart boards, and lounge seating. With a large group, the Main Room can also be used for playing pool and socialising etc before returning to the Victory Room for any formal activity.
Great for team-building
"The Ballroom" is a totally unique venue in Wellington and an easy choice for team-building as it's so handy at low cost.
Have your own tournament… take some memorable photos for the office notice board… and share a few laughs.
Relax after a day of planning at the office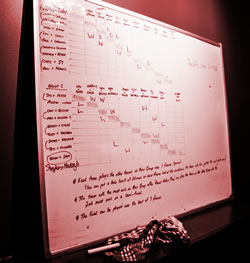 Chill out after all the intense work activity with an informal time and all the drinks & nibbles you want.
Christmas functions
"The Ballroom" is an easy option with minimal organisation required, with drinks and nibbles on hand. Have your own speeches or prizes, along with a few frames of Pool – or Snooker for the keen punters.
Catering available
A range of catering options are available (including pizza) – with food delivered to our premises. Just ask our staff when you make your booking.
Some of our customers
ANZ – Baldwins – BNZ – Buddle Findlay – Capital Construction – Datacom – Deloitte – Intergen – Hawkins Plumbing – Kiwibank – KPMG – Meridian Energy – Met Service – Ministry of Health – PWC – NZ Rugby Union – Spark – Team Talk – Transpower – Treasury – Victoria University ­– Wellington City Council – Westpac – Xero – Z Energy
Talk to us about your requirements or to find out more on what we offer…
Phone: 801 7994 | Email: theballroom@xtra.co.nz | 68 Courtenay Place, Wellington